Brisbane Institute of Strengths Based Practice Workshops
The Workshops of Strengths Based Practice cover a wide range of disciplines and sectors, including psychology, social work, education, healthcare, community development, organizational management, and more. By bringing together professionals from diverse backgrounds, these conferences create a vibrant and multidisciplinary platform for learning, collaboration, and advancement of strengths-based practices worldwide.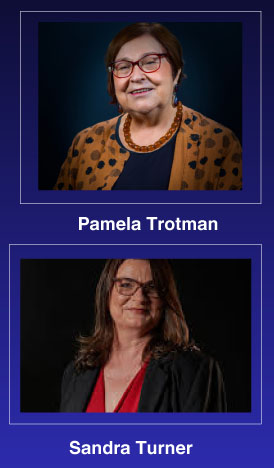 BUILDING POST-TRAUMA HOPE AND HEALING
2- NOVEMBER 2023 – 8:30 am – 11:30 am
The workshop has two parts:
Part 1 (1.0hr):  introduces participants to the concept of Traumatic – Wounding and describes 7 different forms of psychological and spiritual wounding which is different to Post-Traumatic Stress Disorder. Traumatic wounding is different because it relates to the meaning survivors give to the traumatic experience and its aftermath. This aspect of the workshop draws on research which highlights the brain's capacity to manage difficult emotional states (regain emotional balance) when a particular emotion is named.
Part 2 (2hrs):    Facilitated experiential activities to assist participants engage with survivors in the naming of different forms of wounding to promote hope and healing (trauma recovery).
Background of Participants:      
Some understanding of counselling/ casework skills would be an advantage Pre-requisites: Reading of the chapter of book Triumphing Over Trauma –Journeys Beyond Woundedness (all copies to be emailed to participants upon registration).
Certificate of Attendance is additionally provided for this Workshop by the Trainers. The Brisbane Institute is  a leading training provider within the framework of ANZSIC Code – 8101 Technical and Vocational Education and Training N.E.C. 
Transnational human trafficking routes: Mechanisms for preventing and solving human trafficking problems in international risk areas
Auschala Chalayonnavin
Associate Professor and Dean Department of Social Policy, Social Development and Community Development, Thammasat University
I will discuss my research on transnational trafficking trends and routes, as well as approaches for preventing and resolving human trafficking.
It is a qualitative study conducted with organisations involved in the process of assisting victims. Young people interviewed talked about their experiences and even addressed some issues of preventing and resolving this overall risk.
The usual deception angles are poverty on the one hand and dreams of better living overseas on the other. A compelling reason has been the proximity of financial liquidity.
Thailand is regarded as a hotspot for forced prostitution from surrounding countries.  As measures, government and non-government efforts concentrating on empowerment for vulnerable communities and enhancing immigration enforcement are proposed.
Key Words: human trafficking, human rights, prostitution.
Time to shift our gaze: finding post-trauma hope, wholeness, and wellbeing in the aftermath of a trauma 'pandemic'
Pamela A Trotman
Accredited Mental Health Social Worker
Nov. 2019: Awarded AASW Life Membership, 2010: Mary Moylan NT Social Worker of the Year.
Much has been written on the debilitating effects of trauma on a person's emotional, physiological, social, and spiritual wellbeing and of therapeutic approaches to minimize /overcome those effects.
The last two decades have seen an exponential growth in knowledge related to the psycho-neurology of trauma resulting the adoption 'trauma informed care' by human service agencies across the world.  The focus of 'trauma informed care' relates to understanding the neurological processes which are activated by trauma and their impact on a person's wellbeing and capacity to live effective lives. Without doubt this knowledge is essential if we are to design strategies to minimize their often devastating effects.
What is less written about and hence not the active focus of people working with trauma survivors, is the human brain's capacity to not only survive traumatic events but to be healed. I want to share with you my strategies / knowledge and experience by tuning into to our innate capacity to heal towards finding hope, wholeness, and wellbeing in a post-trauma world as a testament to our innate capacity to heal.
Key Words: Post trauma, wellbeing, wholeness of life
Revisiting Strengths Based Practice in Human Services – A 3 Hour Seminar Conversation – 26 July 2023
Payinthi (Tirkanthi Kuu meeting room), 128 Prospect Rd., Prospect, SA 5082 
Our commitment to building on the inherent abilities of people go a long way whenever we assist in their recovery and empowerment.
In all modesty, this is a method of asking people we deal with three basic but important questions: 'What has worked for you in the past? What isn't working for you? And what might work in your current situation?' These three questions will enable facilitators and people we work with to make significant adjustments in the procedures and goals of engagement. We will begin to see through a range of improvements; as workers, the people we work with with begin to blossom with each change. Many times, people pick up shards and stitch together their hopes. Their futures.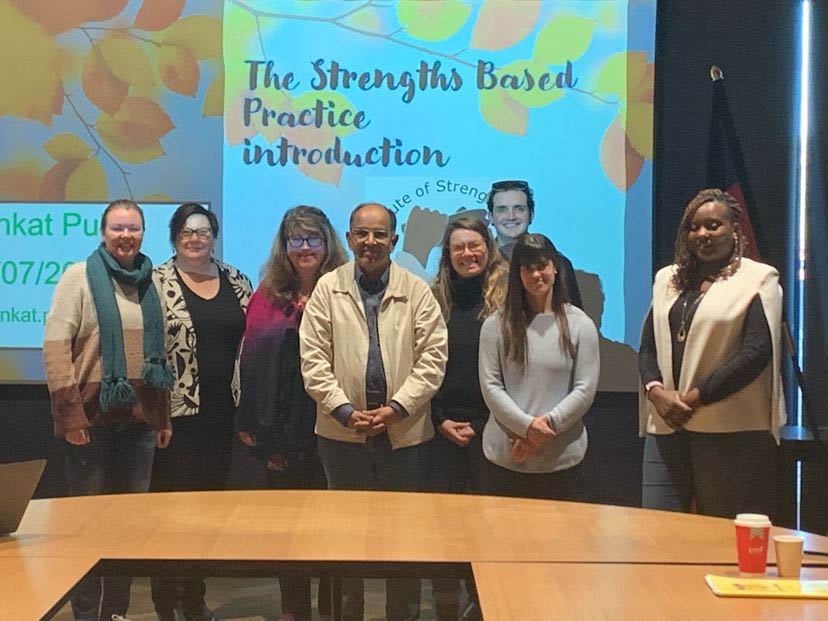 23 MARCH 2023 -Cairns
Strengths Based Practice in Human Services 
2-4 Smith St, Spinal Life Centre, Cairns North, Qld, 4870
2021
Positive Thoughts
Read PDF
2020
Human Services Practice
There are many ways to help our cause
Welcoming Local and Global Partnerships
future plans 2023 - 2024
1 - 2 NOVEMBER 2023 Hyderabad, Telangana, India